org.hfbk.vis.ImageFetcher Class Reference
Collaboration diagram for org.hfbk.vis.ImageFetcher: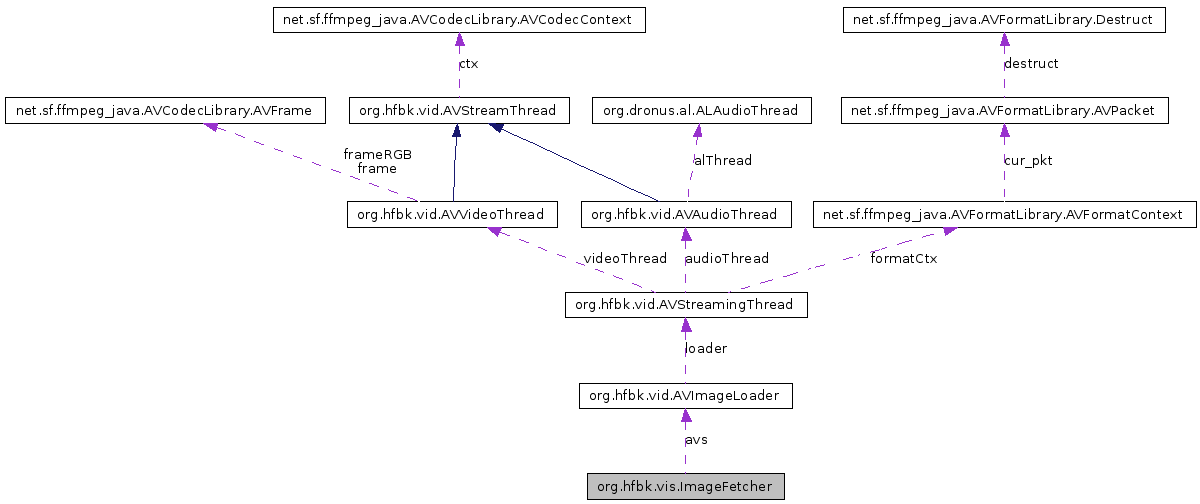 [legend]
List of all members.
---
Detailed Description
a thread to fetch an image in the background

the image can be polled by the field 'pixels' which stays null until image is successfully received and decoded. the user then has to reset 'pixels' to null to notify the ImageFetcher that ressouces can be freed!

we use no listener pattern as he GL part relies in one thread and we have to fill texture there.

Definition at line 25 of file ImageFetcher.java.
---
Constructor & Destructor Documentation
---
Member Function Documentation
---
Member Data Documentation
---
The documentation for this class was generated from the following file:
---
Generated on Tue Apr 7 17:58:08 2009 for visclient by

1.5.1